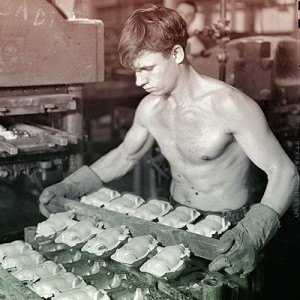 Recent changes in Google's algorithm have shifted how marketers strategize their online efforts. Gone are the days of publishing half-hearted, keyword-rich text to attractive massive droves of organic traffic. Google, along with other major search engines, are now holding authors to higher standards, in the best interest of readers. Their belief is that visitors aren't browsing for the websites that use the best traditional SEO tactics, but the websites that are known authorities on a given topic or considered to be a quality publisher in general. Content Marketing is a somewhat qualitative sector of Search Engine Optimization that may very well continue to evolve over time with one singular commonality in place—quality matters.
Web users are searching for value. Websites and blogs that deliver well-written, accurate, up-to-date and sharable content will thrive in Google, Bing and Yahoo. Conversely, those who continue to publish less valuable resources and information will surely be pushed down in the rankings. How does a search engine know the quality of your posts? A complex symphony of social shares via Facebook, Twitter and Google+, backlinks, bookmarks, visit duration, RSS subscriptions, tasteful keyword injection and overall organic clicks. In order to achieve these benchmarks, one must offer exceptional content.
This isn't a setback for internet marketers. In fact, it's an opportunity. A priceless chance to enrich the web while contributing to its legitimate quality as a whole. Additionally, unlike most modes of online advertising, content marketing creates a lasting, long-term presence, driving organic traffic to your website for years, decades and beyond. Over time, your online presence will grow exponentially with each and every new post. And as we know, on the web, size counts. If you adhere to the basic fundamentals of content marketing, your efforts will be well worth it, to both you and your readers.