Mostash offers the ultimate luxury in web marketing — free time 
We blog so you don't have to. Our mission is to deliver quality, researched content with enormous potential for social sharing, press interest and organic traffic. Writing blog posts and newsletters should no longer be a chore but a lasting, trusted relationship. We take pride in our stashes words and engineer them specifically to generate the appeal you seek in your niche. Our client base is growing rapidly and we're proud to call services like BuySellAds and MightyDeals family. Join us for a hot shave and we'll throw in tremendous online success.
Our expertise lies with building audiences. More eyes on your website means more revenue for you. That's where we come in. The Mostash team members are not only wordsmiths in their own right, but also experts in the realms of SEO, keyword targeting, social media traction, sharing, blogger outreach and public interest. Essentially, we make it very easy for people to love your company. Our philosophy is simple — deliver show-stopping content to our clients on a regular basis that will forever collect attention from the endless abyss known as the World Wide Web.
Making Social Reach a Reality.
You've surely dreamed of the day when one of your URL's becomes involved in a social media share frenzy. Although nobody can guarantee such results and still sleep at night, we can assure you that our content is constructed to go viral. No matter what your topic, there is an audience just dying to read it and we're here to make it accessible.
A Content Strategy That Works.
Posting nonsense blog posts to fill pages with text in hopes of attracting unsuspecting organic traffic is a thing of the past. Google's ever-changing algorithm continues to punish those offenders and praise sites with unique, quality content of value. Each and every time, we deliver well-written, researched articles and infographics that will wow even the most informed of readers. Mostash makes you a trustworthy authority within your niche and the benefits are exponentially grand.
Informed Metrics on All Services.
Effort without results is an insane man's game and we're not playing. With hard work, comes measurable benefit. Mostash keeps you in the loop about the success of our efforts & your website on a micro and macro scale. We love making it easy to see how awesome we really are.
True Content Partnerships.
Here at Mostash, we don't seek out publishers who are looking for a one-week vacation from blogging. Although we sympathize with that fatigue-fingered soul, we are looking for something more meaningful. A successful business should be a family, a machine of moving parts. Let us join your family and provide a constant stream of quality content that will keep your readers and customers coming back for more each and every day.
Team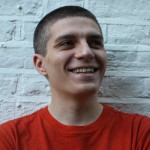 Catalin
Catalin founded Mostash in March 2008, when content marketing was not yet a buzzword. He's a die-hard blogger (runs Inspired Mag, Ecommerce Platforms & a few other blogs), a huge magazine geek, and a big fan of hot jazz and sour soup. He sometimes uses the company name as an excuse to wear fake stashes.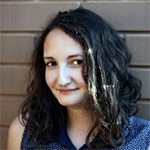 Clara
Clara has been sporting an imaginary mostash since 2009 and has been creating strategically awesome content ever since. When offline, she enjoys reading books and watching movies, and when she doesn't do that, she watches books and reads movies. And travels.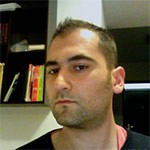 Bogdan
Bogdan is a founding member of Mostash, having accumulated almost 6 years of experience working with amazing partners and clients over this period. In his spare time he likes to study classical music and explore visual arts. Oh and he's quite obsessed with fixies as well. He probably owns 5 already.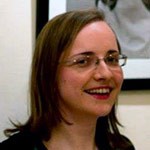 Anca
Anca is one of the founding members of Mostash, a writer and journalist with a strong weakness for old films, new theater, walking, and everything London. Currently glued to a vintage mp3 that still 'sings' like in the prime of its life. One day she will donate it to a museum. Or make good money off selling it at an antique fair.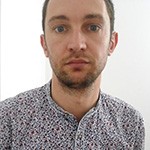 Raul
Raul joined this barbershop in 2011, after gaining an invaluable marketing experience by working in a bookstore, a restaurant, a PR agency, an international film festival and a couple of NGOs. He's almost constantly connected but sometimes manages to live offline too. When this happens, he prefers the company of friends, printed literature and dry wine.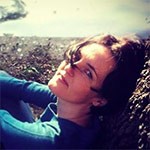 Anna
Anna's first grown-up job was in journalism, she was writing articles on economic issues. then she became a financial consultant, and after that she worked in radio, tv, and public relations. "I'm just a normal person with a few friends, who travels, watches movies and reads good books."